Data Exchange¶
Data Exchange provides a data hub for securely collaborating around data with a selected group of members that you invite. It lets you, as a provider, publish data which can then be discovered by the consumers participating in your exchange.
With a Data Exchange, you can easily provide data to a specific group of consistent business partners taking part in the Data Exchange, such as internal departments in your company or vendors, suppliers, and partners external to your company. If you want to share data with a variety of consumers inside and outside your organization, you can also use listings offered to specific consumers or publicly on the Snowflake Marketplace.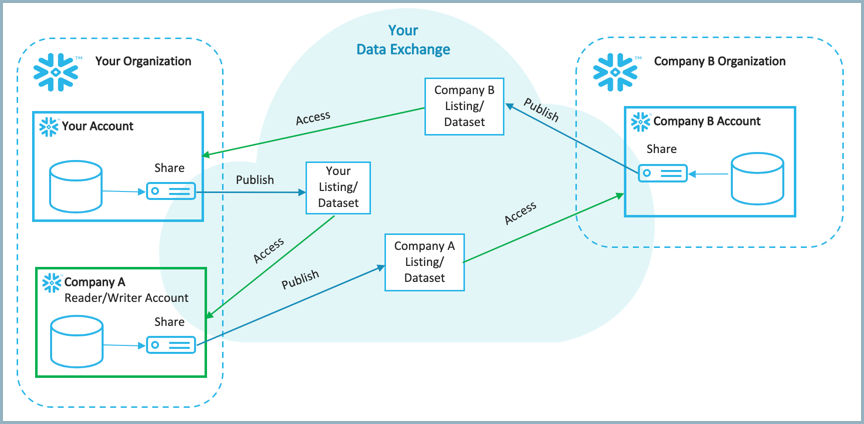 You can manage membership, access to data, and audit data usage, as well as apply security controls to the data shared in the Data Exchange. Refer to Managing data listings.
If you want to set up a data exchange instead of using listings, refer to Requesting a new Data Exchange.